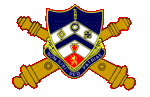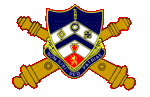 Service Battery
1st BN, 108th
FIELD ARTILLERY

This site updated as of: 8 May 2003
ADMIN:
NO SMOKING IN THE ARMORY OR BARRACKS!!! ONLY SMOKING ALLOWED IN THE ARMORY IS IN THE CLUB AFTER DUTY HOURS!
DEERS/BAH: If you are married, divorced, or have dependant children, you must see SSG Scaife about getting them enrolled in DEERS and BAH. Source documentation needed is marriage certificate, Birth certificates, court order for custody (if applicable), SSN Cards, and know each persons height, weight, eye color, and eye color.
If you are married, see SSG Scaife or the admin section to update/change your SGLI entitlements. Effective 1 NOV 01, all married soldiers are entitled to insurance for spouse and children unless declined.
ALERT/MOB/THREAT INFO:
If alerted or mobilized, the only phone you will receive will be from this command, not anyone else. There has been a few cases of some type of misrepresentation. Your section leader will be able to answer more questions.

New Alert Roster dated 21 MAR 03 is here, but call or email for the password. (CLICK HERE)
APFT:
RECORD RETEST.
RECORD TEST
RECORD APFT REQUIRES A WEIGH-IN AND BFC IS APPLICABLE.
ATRRS:
MOSQ ROSTER FOR TY-03: (Click here)
NCOES ROSTER FOR TY-03:
| | | | | | |
| --- | --- | --- | --- | --- | --- |
| NAME | CLASS | IDT | ADT | DATES | LOCATION |
| BENNETT | PLDC | | X | 26JUL-9AUG03 | FTIG |
| BURNS | PH2 92G30 BNCOC | | X | 15-28JUN03 | FT LEE |
| MANZ | PH2 88M40 ANCOC | | X | 28JUN-11JUL03 | FT AP HILL |
Still plenty of courses available for enrollment. See SSG Scaife for details.
COMMANDER'S CORNER:
EDUCATION:
EAP: Deadline for FALL 2003, SPRING 2004, SUMMER 2004 is 15 JUN 03. Get your EAP form 2 to SSG Scaife
So far the only soldiers signed up for EAP Fall 03/Spring 04 is Bennett, Collett
SLRP Update: Anyone who has existing student loans may be eligible for up to $10,000 in student loan repayment. See SSG Scaife
The Army Correspondence Program is free and you should be using it! The Enlisted promotion Program gives you 1 promotion point per 5 hours completed then another 5 bonus points if the course was over 25 credit hours. You also receive 1 retirement point per 3 hours completed. Combat LifeSaver is an ACCP course, so see SSG Scaife for enrollment. The ACCP web site is: http://www.atsc.army.mil/accp/aipd.htm
Federal Tuition Assistance (FTA) Program has received additional funds. FTA 03 pays 75% up to $200.00, $4000.00 pa. per credit, and is available to all ranks. FTA can be used with the Montgomery GI Bill, but not with the Kicker. FTA is a great opportunity for soldiers who are not eligible for EAP. Also, FTA can be used with EAP, not to exceed 100% of the tuition cost. Applications (DA2171 and TA1) are processed on a 1st come basis and must be submitted to the Education Office 30 days prior to the start of class.
E-MAIL:
(Click here)
EPP:
PLDC is now open for every E4 regardless of selection.
Selections:
ROBINSON 307-02 63B20
ARMSTRONG 304-08B 63D20
MARTIN 306B-05 63D20
NGB FORM 4100-1-R-E ARE IN NOW FOR E4'S AND E5'S.
Cutoff Dates and Eligibility Requirements For the FY 2003 Promotion Boards
GRADE OF RANK
4100's DISTRIBUTED
RETURN 4100"S NLT
BOARD DATE
EFF DATE OF NEW PEL
MIN TIG
MIN TIS
E8 to E9

1-Aug-02

15-Oct-02

16-17 NOV 02

10 DEC 02

14 Months (>30 SEP 01)
16 Years (>30 NOV 86)
E7 to E8

1-Aug-02

15-Oct-02

16-17 NOV 02

10 DEC 02

12 Months (>30 NOV 01)
13 Years (>30 NOV 89)
E6 to E7

1 SEP 02

15 DEC 02

18-19 JAN 03

10 FEB 03

11 Months (>28 FEB 02)
9 Years (>31JAN 94)
E5 to E6

1 NOV 02

15 FEB 03

15-16 MAR 03

10 APR 03

8 Months (>31 JUL 02)
NA
E4 to E5

1 JAN 03

15 APR 03

17-18 MAY 03

10 JUN 03

6 Months (>30 NOV 02)
NA
FAMILY READINESS GROUP:
President: Lisa Hylton
Vice-President: Tom Buck
Treasurer: Sandy Buck
Secretary: Cheri Manz
EM Club Coordinator: SFC Steve Kinney
Next meeting is
IADT:
SHIPPING:
ATTENDING IADT:
NOT CLEARED:
JOBS:
(Click here)
Supply sergeant positions are available at Chambersburg, Carlisle.
Assistant Operations Sergeant (E5) at Carlisle opens 1 June 03.
TY-04 (after 1 Oct 03) Training NCO (E6) will be announced.
LINKS:
(click here)
MAINTENANCE:
NEW DIVARTY MAINTENANCE SOP
Monthly services
Fire Extinguishers updated
When vehicles are parked, antennae's must be released
Verify everyones Military Operators Permit and Civilian Drivers License
MEDICAL:
Personnel scheduled for physicals must report on time, in PT uniform, picture ID, and Health records. Those having a +40 physical must fill out a DA 5675 Health Risk Appraisal. All soldiers must fast (all but water) for 12 hours prior physical. Soldiers with afternoon appointments may eat a light breakfast and fast until after the physical.
AT Medical Screening:
Burns- Needs documentation from dentist for cavities.
SEE ATTACHED ROSTER FOR INDIVIDUALS THAT NEED SCREENING FOR A.T.
PHYSICALS
MESS:
FRIDAY:
SATURDAY:
SUNDAY:
NEW FACES:
BACK FROM IADT:
New Enlistment:
PAY:
You can visit the DFAS web site to determine you current and future drill pay to include AT and BAS. Keep in mind that a MUTA 5 is 5 days of active duty for your pay grade and Time in Service. AT pay is strictly Active duty pay per day.
A reminder to those that have dependents (children, spouse) to make sure that they are enrolled in DEERS and you are enrolled in BAS (formerly BAH/VHA). After AT is not the time to this. See SSG Scaife if you are unsure.
Everyone should be enrolled in SUREPAY (Direct Deposit). If not see your bank, and get a SF 1199A (Direct Deposit Form). Have it filled out and then submit it to SSG Scaife .
Interactive Voice Response System (IVRS) allows you 24hrs access to your pay information, 7 days a week. Toll free: 1-888-pay-army or commercial: 317-510-0665.
MAY pay date: 28 May 03
Past due SUTA's:
| | | | | | |
| --- | --- | --- | --- | --- | --- |
| NAME | DATE OF ASSEMBLY | PERIOD | SCHEDULED DATE FOR SUTA | PERIOD | DROP DEAD DATE FOR AWOL |
| | | | | | |
| | | | | | |
Soldiers must make up the SUTA before the next scheduled drill or be considered AWOL.
RECRUITING & RETENTION:
We need to be in constant awareness of the status of this units recruiting and retention goals. You do not have to be actively recruiting people. If you happen to know anyone who may be interested or is prior service (any branch) call the unit or SFC Collins and SGT Isamoyer at (717) 279-2821.
RETENTION COUNSELING:
INITIAL:
WITHIN 30 DAYS RETURN FROM IADT:
ANNUAL:
FAKE
FEASER
JAMES
LEZON
MILLER, K.
ROBINSON
6 MONTHS TO ETS:
SCOTT (11AUG03)
ROBINSON (22AUG03)
5 MONTHS TO ETS:
MEHLER (16JUL03)
BURNS (17FEB03)
OXENREIDER 1(19FEB03)
4 MONTHS TO ETS:
90 DAYS TO ETS:
SECURITY:
SUPPLY:
Now is the time to see supply about replenashing your supplies for barracks maintenance, weapons maintenance and equipment/uniform replacement.
New Change to the Keystone Standard: 550 cord must be used to tie the helmet band to your Kevlar helmet. The cord must be laced through the slits of the helmet over.
New Division Policy: All individual equipment will be stored in your wall-locker!
Get your wish list for AT supplies to SSG Scaife ASAP
Clothing/Equipment is in for the following:
TRAINING:
16-18 May 03, MUTA-5, FTIG
Opportunity Training:
081-831-1000 Evaluate a casualty, 081-831-1005 Prevent shock 081-831-1042 Perform mouth to mouth
| | | | |
| --- | --- | --- | --- |
| UNIT | BARRACKS | BLDG | MESSHALL |
| SVC | 12-45 | | 12-43 |
| MAINT PLT | 12-44 | | 12-43 |
| BN HQ | | 12-8 | |
| SVC SUPPLY | | | |
| CLASSROOM | | 12-99 | |
| MRS | | 12-83 | |
| BOQ | 12-9 | | |
| BEQ | 12-11 | | |
CHANGE 4: Training Year 2003 Schedule for you to down load or print
1-108th FA, Long Range Training Plan (3 year calendar) dtd 30 APR 01
WEIGHT CONTROL:
Those placed on weight control need to be counseled and appropriate paperwork initiated for monthly weigh-in's
REF: 28th ID (M) MEMO dtd 3 AUG 02, SUBJECT: Weight control Standards. Units will be in compliance with AR 600-9.
MONTHLY WEIGH-IN: